22 Jul

6 ways to generate more traffic to your website

As millions of people stayed (and still do) at home to combat the spread of COVID-19, we saw a significant increase in internet traffic. Akamai, a major content delivery network (CDN) and cybersecurity provider, reported an increase in more than 50% of internet traffic. Other major brands, such as Netflix, have also seen an increase in traffic.

Yet still, very few businesses can tell the same story. At Charleson Group, among the many things that we help brands with, in the digital marketing space is to boost their website traffic, so without further ado, here are some effective ways to generate website traffic fast:
Speed up your website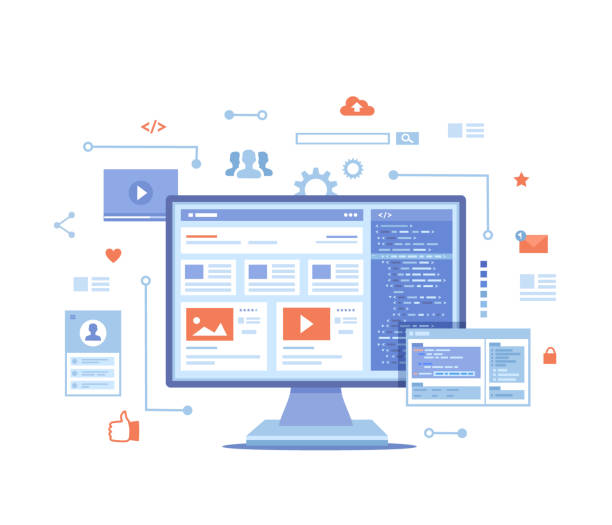 Google has publicly confirmed site speed as a strong search engine ranking factor. Improving the time it takes for your web pages to load can help you climb the rankings. As a result, more people will visit your website.

The implementation may necessitate consulting with your web developer. However, there are a few things you can do to improve the speed of your web pages;
Enable Gzip server-side compression. The simplest method is to modify a file on your server called '.htaccess.'
It reduce the size of resources (for example, CSS, JavaScript, and HTML) by minifying them.
Reduces the number of redirects you use.
It reduces or eliminates the use of render-blocking JavaScript.
Set expiration dates for common resources to take advantage of browser caching.
Upgrade your current hosting package to improve your server's response time—you can also switch web hosting companies entirely.
Enroll in a content delivery network (CDN) such as Cloudflare or Godaddy CDN.
Reduce the size of your images to optimize them.
YouTube video marketing
If you aren't already publishing video content, now is a good time to start. Increase your output if you are already doing video marketing. More people are staying at home, which has increased video consumption.
This is a trend that your business can capitalize on. Use video to provide value to customers while increasing traffic. That traffic can be converted into revenue for your company with a little ingenuity.
Begin thinking about how you can use YouTube. A dance studio, for example, could use YouTube Live to run its classes. The audience is still able to watch the event in real-time without having to leave their homes.


Because of COVID-19, more people will consume online content in general. As a result, now is an excellent time to revisit your content strategy. You can increase the amount of content you publish on your website and social media platforms like Facebook.
Facebook's website traffic is increasing, with users spending 70% more time on its apps. As a result, you may want to incorporate Facebook ads into your strategy. By posting and participating on the platform, you can also drive organic traffic to your site.

Use untapped on-page SEO opportunities



Many people are unfamiliar with SEO, which is a technical marketing discipline. As a result, many businesses fail to capitalize on their on-page SEO opportunities.
The following are the most common mistakes made by organizations:
There is no effective use of meta titles and meta description text.
Headings on web pages are not properly wrapped in HTML elements.
The target keyword is not contained in the URL or web address.
The target keyword is not contained in the URL or web address.
There are no subheadings.
Internal linking is used sparingly.
On-page SEO can quickly increase the amount of traffic you receive from search engines. You almost certainly have untapped on-page SEO opportunities. If you want to get this aspect of SEO right every time, consider using an SEO checklist.


Have you used email marketing to generate leads from your website traffic? If you haven't started yet, it's never too late. Maybe you don't already have a sizable email list, you should prioritize the rest of the suggestions in this article.
Or if you've been building your email list, it can be a quick source of traffic. Some people on your email list may have converted to leads, while others may still be undecided. Create email marketing strategies for each of those segments.
A good email combined with an enticing offer can drive a large number of visitors to your website.
Use paid ads
Paid advertising can be an excellent way to drive traffic to your website. This is because you can use targeting features to show your pages to people who are more likely to engage.
Before you use paid advertising, decide on the goal(s) you want to achieve and establish a clear process. You are less likely to waste money this way. More visitors do not always imply more sales. The medium you choose (e.g. social, search engines, etc.) and your target audience's behavior will affect ROI.
Love what you see? And wanna learn more? Reach out to us today and we will help you get your brand seen online by employing our tried and tested digital marketing strategies!